What is our project planning to do?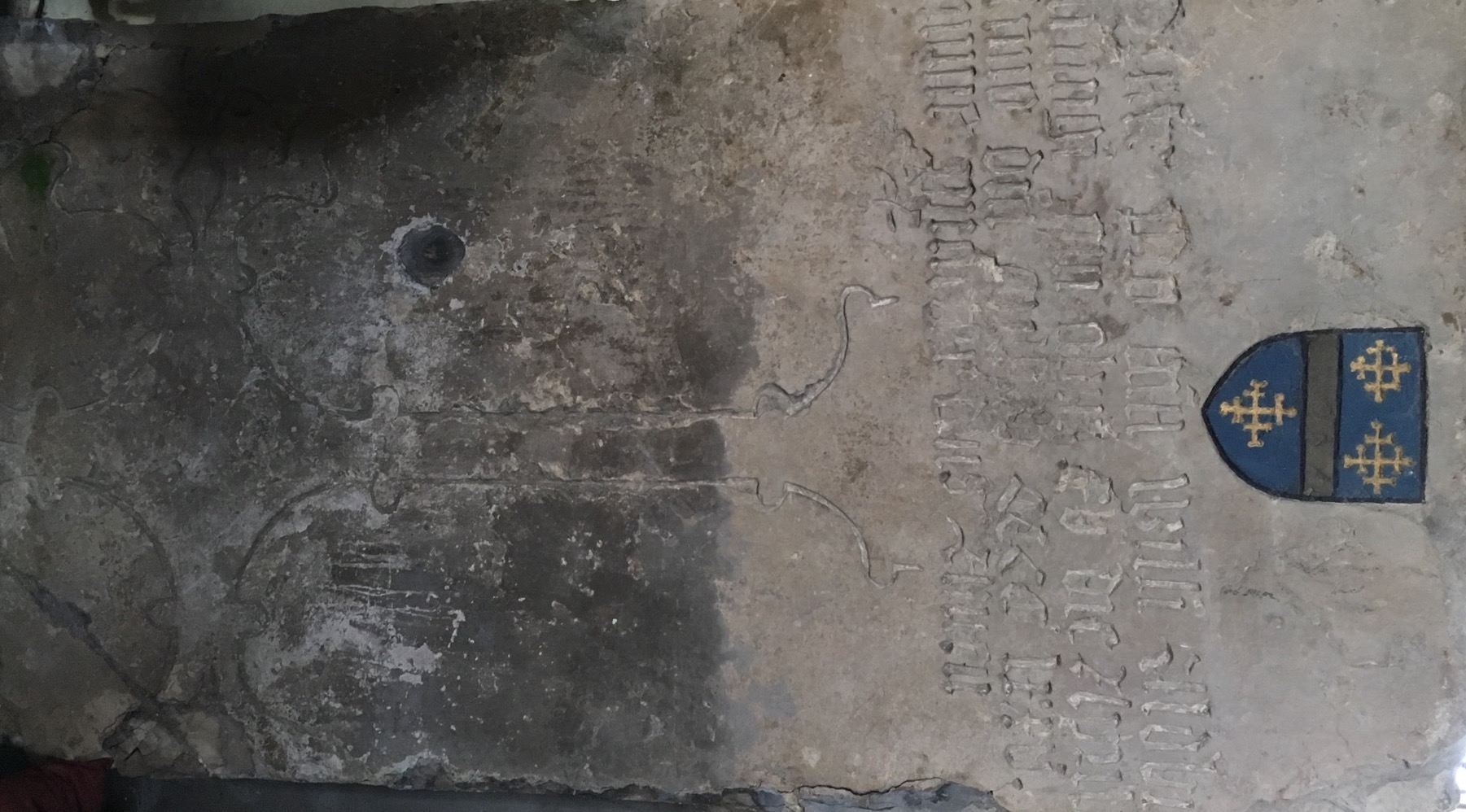 The Ledgerstone Survey of England and Wales (LSEW) aims to record all the ledgerstones of England and Wales, but the Pilot project is aiming to record the ledgers in  churches now out of use for regular worship and in the care of The Churches Conservation Trust (CCT). Dr Julian Litten, Chairman of LSEW, has developed a template for methodically recording ledgers and this has been tested by the Church Recorders of the National Association of the Decorative and Fine Arts (NADFAS). LSEW is keen to engage as many volunteers as possible to record ledgers before more disappear and to develop educational resources to enable anyone interested in their local ancestors, in letter cutting or the beauty of these stones, to access ledgers. By working on a defined group of readily accessible churches, led by a dedicated Development Officer, the aim of the Pilot is to fully explore the practicalities of recording with volunteers from a variety of backgrounds and interests.
What will happen after the pilot project?

The outcome of the Pilot will be a database of the ledgers in the churches recorded, capable of being interrogated with basic key words. This will be held by the Churches Conservation Trust until a national host can be found, as the LSEW database will eventually be made fully accessible. It is also planned to determine an efficient means of electronically registering the data on site, without the need for intermediary paperwork. The National Monuments Record has indicated it would offer advice on the technical aspects of creating a publicly accessible database. The use of a variety of volunteers will also establish valuable information for establishing regional surveys elsewhere in the country. The CCT and NADFAS, as well as the Church Monuments Society, are enthusiastic partners in this Pilot and the national survey and it is intended to use their membership as an initial starting point for recruiting local coordinators. Finally, the creation of educational resources for different levels of interest and capability will be explored as this will be an outcome from the national survey.
How will the main project work?

Once we have established the easiest way of recording, analyzing and making available the information, we will seek funding partners to help establish a network of volunteers to record every church in England and Wales.