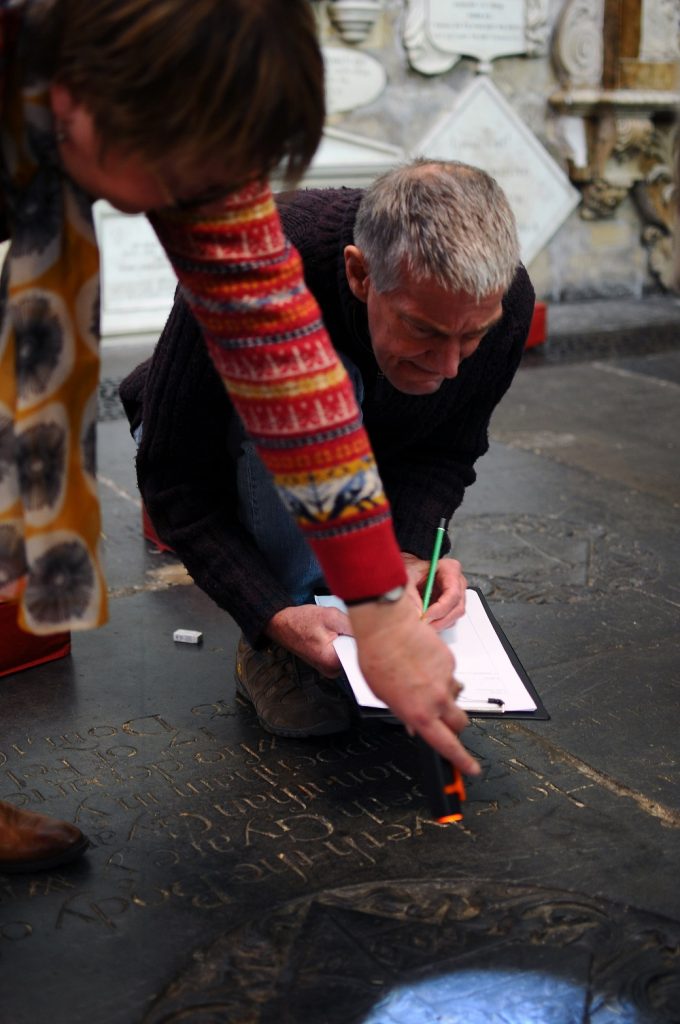 More than 50 volunteers have signed up to help record Bath Abbey's historic ledgerstones, ahead of a long-term project to restore the Abbey's floor which is collapsing.
The Abbey aims to record all 891 of its ledgerstones, some dating back to the 17th century, before these are lifted temporarily in order to repair the floor and secure the foundations beneath.
This Autumn, building work will start inside the Abbey as part of the Footprint project, a £19.3 million programme supported by the Heritage Lottery Fund to secure the Abbey building and improve its hospitality, worship and service to the city.
The Ledgerstone recording will form the basis for new trails, tours and experiences for visitors developed as part of the Footprint programme.
For more information about Bath Abbey see
www.bathabbey.org
Local newspaper coverage:
https://www.bathchronicle.co.uk/bath-abbey-s-historic-ledgerstones-recorded-ahead-of-removal-for-repairs-to-abbey-s-collapsing-floor/story-30175888-detail/story.html
https://www.bathecho.co.uk/news/community/bath-abbeys-historic-ledgerstones-set-recorded-50-volunteers-71568
httpss://bathnewseum.com/2017/02/24/bath-abbey-50-wholl-be-recording-the-past/
Ledgerstone Recording at Bath Abbey Underway